Tallest_Joe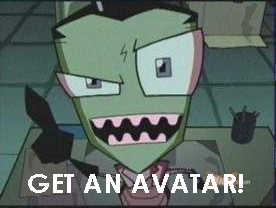 Tallest_Joe
Member






Posts

: 1


Join date

: 2012-09-22


Subject: Tallest_Joe from Project Invader Zim Sat Sep 22, 2012 10:31 am

---

Hello everyone! I am new to the forums and wanted to present my self. You may call me almighty tallest, or just joe XD
Anyways, I came here because I am working on a fan made Invazer Zim MMORPG, and I need some help on making it. So if anyone is interested please contact me, okay?